WHY CHOOSE A DENTIST IN
BUDAPEST?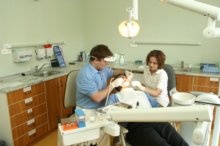 Hungary is one of the top destinations in the world for taking advantage of dental treatments. Only from the neighbouring Austria over one million visitors cross the border every year to visit one of the modern and well equipped dental clinics of Hungary, where some of the most highly trained and qualified dentists work in Europe. Thanks to low labour and laboratory costs as well as favourable tax conditions the Hungarian dental prices are also among some of the most competitive. The dental treatment of any patient arriving from Western Europe or the USA costs often less than the half compared to the prices in his/her country.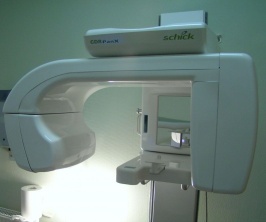 The Hungarian dentistry has long enjoyed an international reputation for high standards and advanced dental procedures. Our highly trained and experienced dentists are wanted not only in Europe but all over the world.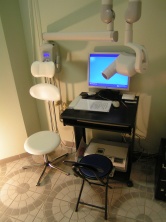 All dental clinics in Hungary have to be approved by the Ministry of Health, and dentists practising there have to be registered by the Hungarian state. Most of the clinics will possess the ISO 9001 Quality Management System which is a guarantee that all materials and technologies used in clinics are compliant with EU regulations. Since May of 2004 when Hungary has joined the European Union, the Dental and Medical Tourism has made additional dynamic progress and has become more and more known all over the world.
OUR DENTAL CLINIC IN
BUDAPEST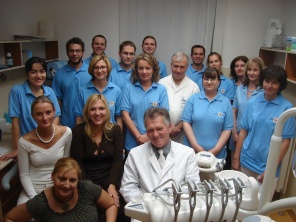 Our recommended Dental Clinic in Budapest is Villányi Dent Clinic, which started practice in January 2001. It is located in the Buda side of Budapest, in a pleasant Mediterranean atmosphere, only 10 minutes distance from downtown. In the Dental Clinic a team of eight highly qualified and experienced dentists provides the examinations and treatments in all field of odontology: prosthetics, implantology, paradontology, oral surgery, conserving dentistry, and orthodontic dentistry.
SPECIAL WINTER
OFFER
Per chi vuole collegare la sua vacanza con trattamenti dentari,consultazione gratuita presso la nostra Clinica, sconto del 50% sul transfer da/per l'aeroporto.
SERVIZI DELLA NOSTRA CLINICA DENTALE
BUDAPEST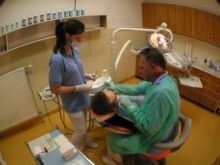 The team of dentists and supporting staff have been chosen with particular carefulness, as the success of Villányi Dent Clinic has been achieved thanks to their professional work. Personal consultation and gathering appropriate information are very important to them, because they wish to find the best solution for every patient. They are precise, make no unnecessary compromises in the service they provide, and they also speak English well. Thousands of patients have left the Dental Clinic satisfied and referred their friends and family to Villányi Dent. The Dental Clinic's slogan was born from their experiences: "WHERE YOUR SMILE IS BORN". Ask for a dental appointment at Villányi Dent Clinic and we offer you personalized assistance in planning of your trip (accommodation, airport transfer, clinic introduction, other services) to make your trip of Budapest as comfortable as possible. Why not combine your dental treatment with a visit to the wonderful Budapest, where affordable high quality dental treatments are available to everyone.
A smile welcome for everyone!
Conservation
- Aesthetic fillings (porcelain or gold)
- Root treatment
- Painless tooth extraction
- ScalingOtturazioni estetiche (ceramica o oro)
Protetics
- Porcelain bridges and crowns (metal based: nickel and gold)
- Non metal solutions: zircon
- Full implants
- Combined implants (without clasps with a precision slide system)
Impiantology
- Oral surgery
- Aesthetic dental surgery
Orthodontics
Apartments
in Budapest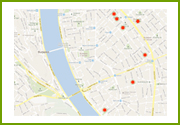 Check the map
Transfer
Airport-Budapest
Airport / station transfers in Budapest
Do you prefer being waited at the airport or railway station in Budapest without any worries how to arrive to your destination?

Transfer reservetion
Budapest
Card
A easy way to visit Budapest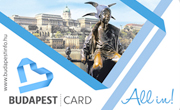 Card for 48-72 hours that include discounts . More details

here
Exchange
Rate
Our
Blog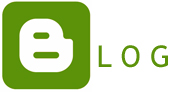 Enter
Guest
book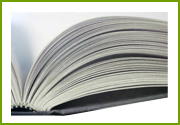 How did you spend your time in Budapest?

Leave a comment
Subscribe to our
Newsletters

Subscribe now
Restaurant
Budapest
Taste the flavors of Hungarian cuisine with classic dishes and specialties.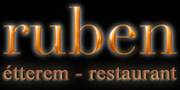 Consult the menu and book a table with a discount of 5%.


Check menù
Partners
Sites

Our Partners
Dental clinic
in Budapest
The best dentist at your service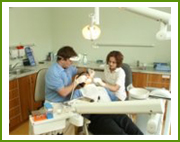 That's our slogan:
"Where the Smile was born."
For quotes or information contact us

here
Folklore,
Dinner and Cruise
Do you want to know and see Budapest from a different point of view?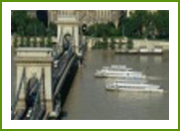 Coffee & Cruise.


Lunch and Cruise 2 p.m.


Cocktail & Beer Ship


Dinner and Cruise 7 p.m.


Dinner and Cruise 10 p.m.


Party on the Danube.


Hungarian State Folk Ens.


Danube Folk Ensemble


Hungaria Folk Ensemble


Booking Now On-Line!
Spa
Budapest
Spa's Capital!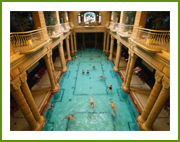 Book to enjoy the thermal waters of Budapest.

More Details
Contact us
on-line
Do you have any question about us?
Weather in
Budapest
News
Budapest
Visit the Parliament and the Hungarian Crown!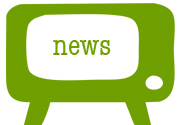 News, information and news of the beautiful Hungarian capital Budapest.

Read here